My Team
When you became my client, you placed your trust in me to help make your vision a reality. I honor that trust with the help of my expert support staff. Together, we make a strong commitment to customer service.
If at any time you have a question, concern or need, please let us know.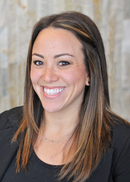 Autumn Carver
Associate Financial Representative
Office 317-215-8321

Autumn graduated from Indiana University with her Bachelor's Degree in December of 2014. She is married to her high school sweetheart, Zach, who is a Seargent First Class in the United States Army and a police officer with Indianapolis Metropolitan Police Department. Their daughter, Harlow, was born in January 2016. In her spare time, Autumn enjoys crossfit, time with family, ice cream, traveling and anything outdoors!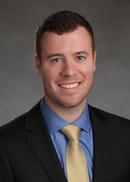 Carl Miller
Associate Financial Advisor
Office 317-215-8351

Carl graduated from Butler University in 2013 with a Bachelor's Degree in Business Economics. Since his graduation, Carl has continued to servce Butler as the Head Coach for the Butler Men's Club Basketball Team and is now coaching in his third season. In addition to his coaching role at Butler, Carl is also a committee member for Blondes v Brunettes (Alzheimer's Association) and a VIP Planning committee member for DigIN (A Taste of Indiana). In his free time, Carl enjoys playing sports, visiting family, and traveling the world with his girlfriend, Kelsie.
Lindsay Clarkson
Director of Client Services
Office 317-238-6500

Lindsay grew up in Whiteland, Indiana and attended Vinennes University. She met her husband at TGI Friday's they now reside in Greenwood, Indiana with their daughter and Bandog Mastiff. Lindsay swam competitively for 12 years and has been with Northwestern Mutual since February 2015.